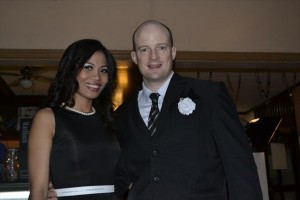 My name is Kevin Sanders, also known as Kuya Kevin ("Kuya" is Filipino for "older brother").  I am a follower of Jesus, pastor, blogger and husband to the most beautiful woman in the world (you can read our love story if you are interested).
I am originally from Alabama (USA).  I spent over eleven years in the Philippines as a missionary.  My wife and I moved to the USA back in July.  We are prayerfully considering what direction to take for this next phase of life and ministry.
About this blog . .
I started writing blog articles back in 2006.  Some of my articles are about relationship issues, which led to the publication of two books: 
Basta LoveLife: Making Wise Relationship Decisions
Learning the Hard Way: True Stories of Heartbreak, Healing, and Hope
Both books are available at all major book stores in the Philippines.
Spread the Word! 
I hope you are inspired by the articles on this blog.  Feel free to link them to your Twitter, Facebook wall, etc.
Visit Kevin Sanders on Google+, Facebook, or Twitter.