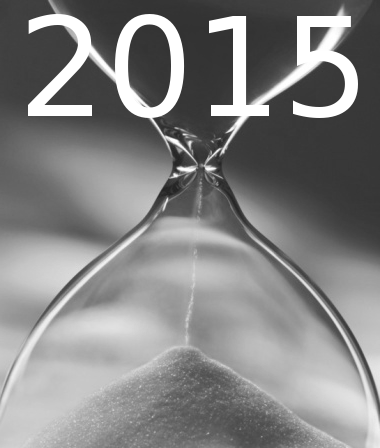 There are only about 12 hours left in 2015 and I've decided to write a few reflections. It feels like the past year has flown by, but this isn't really easy for me to explain. This year hasn't been especially eventful for us. It has been more like stopping by a tiny town at midnight to gas up your car as you head to another destination. Regardless, I like to keep a record of what God has done in our lives. Here are a few things that come to mind when I think about 2015:
New Orleans:
I think the highlight of this year was our vacation to New Orleans, a place I had not seen in 14 years (I lived there in 2000-2001). Mare Cris and I enjoyed visiting this historic city together. It brought back many memories from my time as a student at New Orleans Baptist Theological Seminary. And we had the opportunity to build new memories in a place that's near and dear to my heart.
New Friendships:
Mare Cris and I have met quite a few new Filipino-American couples over the past year. This actually started not long after we arrived here, but the number and depth of these friendships grew significantly in 2015. The interesting thing is this has all happened "coincidentally"–we've just met people who know other people. It's always a blessing to make new friends and to stay in touch with the Filipino community.
Ministry:
God has continued to give me opportunities to preach at different churches here in the Birmingham area. Needless to say, we are hoping and praying for a permanent place of ministry in 2016. Until then we are doing our best to be faithful with every chance He gives us to minister.
Grateful and Hopeful:
Mare Cris and I would like to thank all our friends, family and prayer partners for the many ways you have blessed us in 2015.  More importantly, we are thankful to God and look forward to seeing what He has in store for us in 2016.  Hopefully I will have some exciting updates to share with you soon.